See Humpback Whales on a Kayak Tour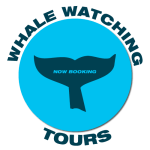 Whale Watching in Maui gives you the chance to get close to some of the world's most majestic and mysterious creatures:
Humpback Whales
. In the winter season, thousands of Humpback Whales, or
Kohola
, make the trip to Maui to mate and give birth in our shallow, protected waters. This makes Maui one of the best places in the world for whale watching and one of the top 10 things to do in Maui.  December through April, join us for one of the most unforgettable Maui activities.
7:00 AM – 10AM
$89 Per Person Group Kayak Tour
$139 Per Person Private Kayak Tour  (2 person minimum)
BOOK YOUR WHALE WATCH KAYAK ADVENTURE TODAY!
Whale Watching from a Kayak?
YOU BET!  Slowly the word is getting out that you don't have sit on shore with binoculars to watch whales miles away or join 150 people on a whale watching boat to see Humpback Whales in Maui.  You can join one of our passionate guides on an adventure of a lifetime, paddling out on a ocean kayak to see them upclose and personal.*  If you're a little timid, don't be! Ocean kayaks are very stable and suitable even for first time paddlers, no one has been knocked out of a kayak by a whale on one of our tours…. yet
 However if you're the lucky one, we'll make sure we capture it for you with our GoPros as our guides take photos on all whale watching tours, and we'll send you for FREE after your tour.  There is NO better way to see these gentle giants than right on their level from a self powered kayak.
No engine or crowd noise and no diesel fumes… just you, our guide and the Humpback Whales!
Where is the best place on Maui to kayak with Whales?
Have you noticed Humpback Whales while sitting at the beach, driving along the pali (please only look if you're in the passenger seat) or from your hotel room balcony? Well that's because the whales are everywhere… the water off Maui's south and west shores is the most populated area for Humpback Whales in the entire world during our whale season: December through April.  However, if you're lucky enough to be here in February you'll get to experience 'whale soup', this is what locals call our ocean during the peak of whale season.  In February it's not a question of if we'll see Humpback Whales… it's 'how many and which ones do we want to paddle to?'.  There are so many whales that come to Maui each year that the United States Congress designated our waters as a National Marine Sanctuary in 1992.  We have two great departure points for whale watching: Makena on Maui's south shore and Olowalu on the west side of Maui.  No matter what resort you're staying at, we have a location close to you, but it's best to check with our knowledgeable team on where the best conditions and whale sightings have been.

What to Expect on Our Whale Watching Tours
When you book one of our whale watching Maui tours, you'll be able to choose whether to paddle out from Lahaina side at Olowalu or Kihei side from Makena.  Each of our passionate kayak guides are certified marine naturalists and will share their love of Humpback Whales and Maui with you as you paddle alongside. We typically see several pods of Humpback Whales on our tours and if we get lucky, we'll see a competition pod or a brand new baby calf!  Some other activities you could see are peck slaps, fluke slaps, breaching, spy hops and a lot of 'spouts' when they come to the surface to breathe.  If there's time, we will end the trip with a visit to our favorite snorkeling reefs, where you can snorkel with green sea turtles.
If you are visiting Maui and staying in Maalaea, Kihei, Wailea, Kaanapali, Napili, Wailea, Kapalua, Makena, Lahaina or Olowalu, call Maui Kayak Adventures to schedule your whale watching Maui tour. This is a once-in-a-lifetime experience, so don't wait to schedule your whale watching Maui tour with us!